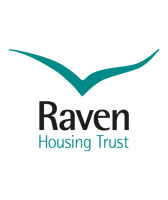 CAREERS AT RAVEN HOUSING TRUST
We're here to make a difference: working as a team with social purpose to build homes and change lives. But we don't just invest in homes and communities, we invest in our people too; and from day one you'll be supported to grow with us and achieve your aspirations. Join us, and you'll be part of a 300-strong workforce of diverse and passionate individuals who share the same values: Trust, Understand, Collaborate, and Care.
If you are disabled and meet the minimum criteria for a position as listed on the job description,
please let us know by emailing ravenht@wjpfloyd.co.uk or call on 020 7832 1576, as you're guaranteed an interview.